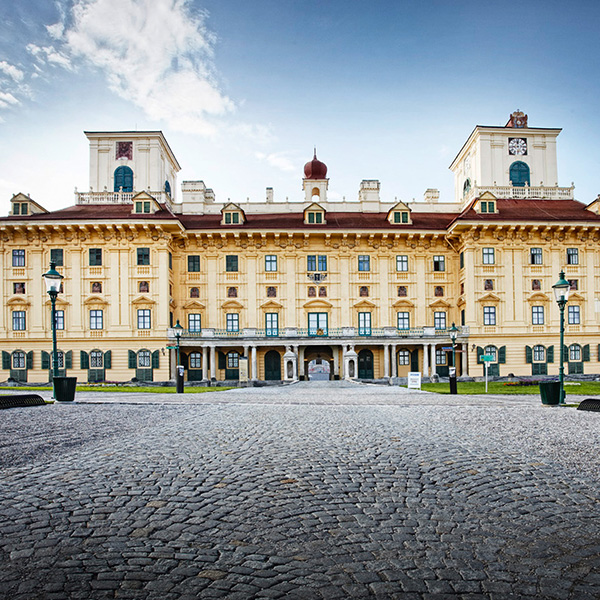 ESTERHÁZY PALACE VISIT IN EISENSTADT
Surprise your sweetheart with an exciting getaway in Sopron, where we provide you the opportunity to get to know the Esterházy Mansion in Eisenstadt. Wander through the magnificent rooms on the bel étage at Esterházy Palace and marvel at art-historical treasures from the collection, including the Esterházy family silver – the world's largest ensemble of Neoclassical silverware to survive as a set. On your visit you can also discover fascinating glimpses into the history of the palace as a building.
This tour introduces you to personalities from the past and brings their moving and fascinating stories to life. You will also discover the mezzanine storey, where the personal servants of the princess once lived. Another of the many tour highlights is the 17th-century palace chapel. The organ in the chapel partly dates from the time of Joseph Haydn and was regularly played by him.
Special offer:
Mansion tour with guidance* (in the given time)
Guided tours – Times:
April–June & September–October
german: 10:00 | 11:30 | 13:00 | 14:30 | 16:00
hungarian: 11:00 | 15:00
english: 13:30
January–March &  November–December
german: 10:00 | 11:30 | 13:00 |15:00
furthermore Saturday & Sunday
hungarian: 10:30 | 14:30
english: 13:30
Tickets guided tour: 18€ / person
*The Esterházy Mansion is located in Eisenstadt (Kismarton). It can be reached within 25 minutes by car from Sopron, the travel is organized individually or you can ask for our taxi offer.
Book directly with the best prices!
Choose the date and room type and check the Programs in Sopron and the neighbourhood to reserve this program: